MasterChef world wide review
A post on MasterChef? Seriously? I thought why not, since for those who – like me – are a tad addicted to the show, it's a subject of many conversations and gossip. I love a good natter about the latest and greatest of the popular reality show.
And I confess, I have watched many series in the last few years. Here's my take on some of the different countries' versions I have been able to watch. Those not below I have not been able to access (eg India which I know is massively popular too). They are not available on UK tv or streaming services, sadly!
The order below is in my preference from the least to the most, and I had a bit of trouble picking the top spot for reason you'll see below.
Read on, fans!
South Africa
I only ever watched one series of the South Africa edition; too long and for me very dull. I found the judges not particularly appealing nor friendly. The most interesting thing for me was watching a country I have never visited but that was about it. I struggled with finishing the series and woved never to watch it again. It is available on Amazon Prime for those lacking ideas.
New Zealand
Oh, another extremely long and not particularly fun edition, in my view. Similarly to South Africa, I loved watching the scenery of a country I know very little of, but have close friends in.
I did like the challenges, and also liked the judges but I watched a pretty old series and I think they have all changed now. It is also on Amazon Prime. Watchable but low priority, there's much better ones out there.
United States
Another short lived series for me; I thought i'd give this a go, and didn't enjoy much. Not boring like South Africa, but really horrible judges, including our very own Gordon Ramsay swearing with his usual attitude. While Gordon stays on, other judges come and go; one of the regulars is Bastianich, formerly judge on MasterChef Italia. He's actually the best of the lot.
Moreover, I did not like the challenges nor the contenstants' food. Done and dusted for me. This also is on Amazon Prime with spin offs such as Junior MasterChef USA. No thanks.
Italia
Uh, my home country. I usually watch some episodes when it is on (on Sky) while I am visiting home. It started in 2011 and it's extremely popular but I have never liked it. Ok let me clarify. It is not dull like New Zealand or South Africa. It is, similarly to the USA one, pretty heated and has a good amount of swearing. And the judges are nasty; proper nasty. The current ones are Bruno Barbieri, 3 star chef Antonino Cannavacciuolo and british based chef Locatelly.
While it is entertaining, and I am indeed following the current series from here in the UK too (bless the VPN), I cannot get over how rude the judges are. The opposite of encouraging and helpful. Some of the things they say on MasterChef Italia, they'd not go past Ofcom here in the UK ("go back to your station or I am going to kick your ass all the way to Milano").
Watching tall, huge Cannavacciuolo pick up a tiny Vietnamese contestant – literally lifting her off the ground in his arms – was cringey. The contestants all but backstab each other, celebrate when someone is eliminated, are petty, jealous, and generally nasty; the swearing is vile and constant.
Entertainment and trashy at its best, well done Italian TV
Singapore
A relatively newcomer to the MasterChef world, the Singaporean edition started in 2018; when I saw it on Amazon Prime and knew I had to watch it, I love the city and the food! I also really enjoyed the series. I did not know the judges, and later figured out one of them (Audra Morrice) had been a finalist on a past series of the Australian MasterChef.
The series isn't too long, but I loved the approach to showcase the most iconic Singaporean dishes, so for a foreigner like me, was fascinating. I think there's been some controversy around series 1 (I guess it does often happen), but I really enjoyed watching. I am looking forward to Amazon Prime adding series 2!
United Kingdom
The first series I ever came across, before on demand streaming apps; I did get into this a little later than most people, at least the current format which picked up from the original version in 2008. I started watching in 2011 and that was it; I was hooked. The UK series isn't too long, and it's very straightforward. It mostly focuses on the cooking, and leaves little to drama or personal stories.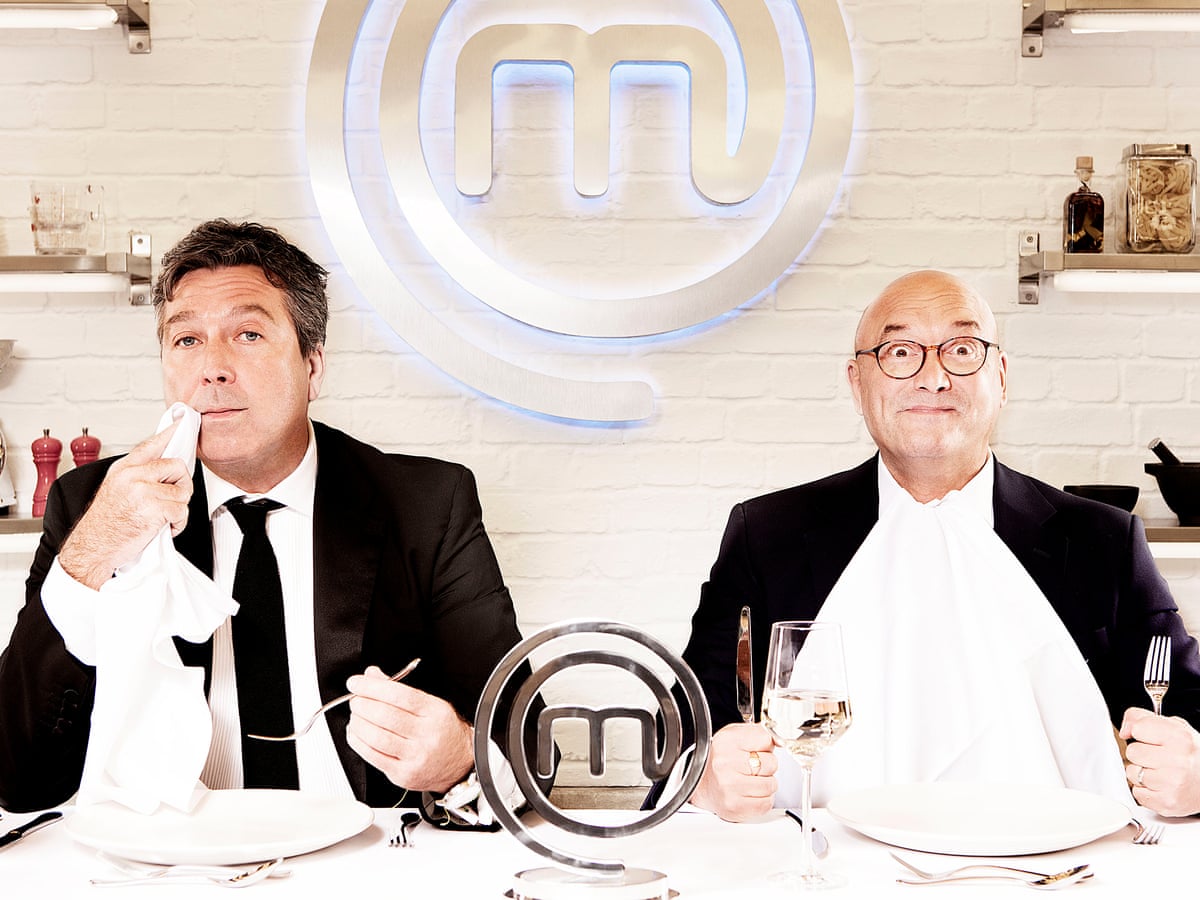 While I am not particularly keen on the judges, and have changed from initially liking John Torode more (nope and those skinny trousers! Nope nope) to not minding Greg Wallace too much. Still, I actually much more enjoy the spin off for Professional contestants (where chefs such as Adam Handling have emerged from) with professional judges (the latest series was ace, with Hanna Haugh replacing Monica Galetti) and some seasons of the Celebrity version (really depends who's on it!).
Australia
And so we come to possibly the most worldwide popular series of all, the mighty MasterChef Australia. It started in 2009 and has become a huge phemomenon, with many of the top contestants turned into famous chefs, pastry chefs, restaurant owners famous all over. The first 10 seasons had the same judges, who left for reasons unclear 3 years ago; it seems they couldn't agreen on a pay deal, but it mostly seems one of them (George Calombaris) had been retaining staff tips and underpaying them. Who knows.
In any case, entre a whole new set of judges, still going. Scottish chef Jock Zonfrillo, previous winner Andy Allen and food critic Melissa Leong.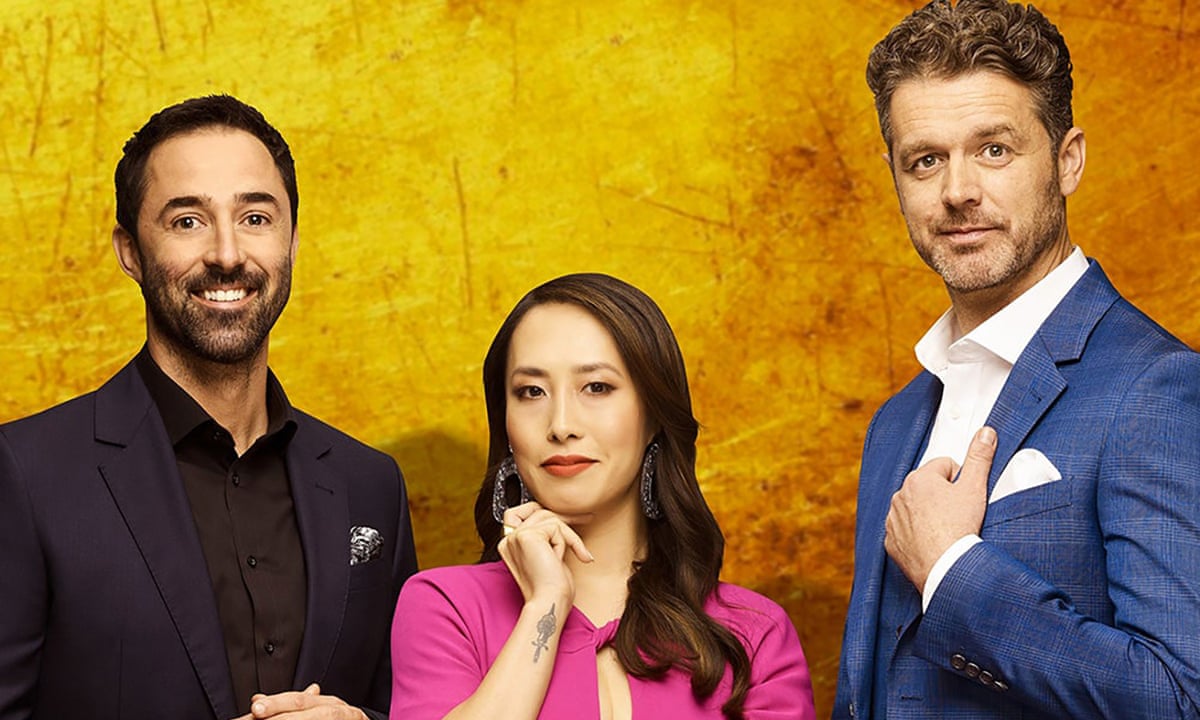 So where do I begin. I thoroughly enjoy watching the australian version, yet each series is over 60 episodes long. That takes committment! It's never ending. You feel like you get old watching it; and you then feel like you so know the contestants like they are your friends (I may or may not be conversing with Tessa on Instagram). The challenges are incredible and super human, and the pantry is a full supermarket that, when I hear John Torode tell the UK contestants they have 'a full larder' to chose from I want to weep on how ridiculous it looks in comparison. The food the contestant produce is unbelievable and on a par with what the Professionals dish out on MasterChef UK.
I guess what I don't like is the judges. I never warmed to the previous ones, only just about liking Gary Meagan; I found them overly keen, sometimes sickly sweet (oh the times Georges consoled crying contestants giving them a pep talk) and hated, really hated, watching them 'tasting' the dishes, looking into space as if they're writing poetry.
They are gone, and the new judges are frankly, not hugely better in my personal liking scale. Andy is ok, but he's forever a contestant in my eyes; Melissa often wear great granny clothes (she's gorgeous! why, woman?) and has an odd feet position ( I know, sorry, what am I focusing on) and gushes waaaay too much, all the time and oh woman, why are you always crying when someone cooks something about their own heritage (Aldo cooking from his nonna is unbearable)?? Jock, I like him – he's handsome and I like his accents and his dress sense (Melissa, Andy, take a bow) but what's with the hand held rosary in the latest series? [Jock has since passed away, tragically]
Oh well rant over. My friend Nancy and I share this addiction and we love comparing notes and gossips, so this will keep us going for a while I hope.
In the UK you can watch past series on Amazon Prime and most recent ones on UK TV
Canada
So we come to my favourite of all, the Canadian MasterChef. I stumbled upon the series on Amazon Prime after giving a go to other countries, and that was it. I immediately loved the judges and the chemistry they seem to have. Michael Bonacini is of italian descent, Claudio Aprile is Uruguayan and Alvin Leung's heritage is from Hong Kong.
Their style of judging complements each other; the challenges are great and the series, while longer than the british one, is way shorter than the neverending australian series. My favourite of all, and I am gutted Amazon Prime has stopped at 2019 series; I am hoping more will come back soon
In conclusion
Have you watched the programme? Do you recommend any other series? What do you think and… who's your favourite contestant of all? Let me know in the comments!