6 true crime podcasts to take on holiday with you
Or as they say, wherever you listen to your podcast. No surprise I am still on the true crime podcast wave, and – aside from my regular addiction of Casefile – still discovering some gems out there, often also thanks to recommendations.
Below is my latest list of 6 excellent podcast series to relax with this summer of '22.
Bad Women: Ripper retold
It's a cold case like no other. In the fall of 1888, five women were brutally murdered in the slums of London. The attacks were so violent that the killer earned a nickname — Jack the Ripper.
But everything you think you know about Jack and those murdered women is wrong.
Historian Hallie Rubenhold uncovers new facts about the five victims – revealing the appalling treatment they faced as women in the 1880s, and completely overturning the accepted Ripper story in Bad Women: The Ripper Retold.
My view?
I cannot thank my friend Nancy enough for recommending this podcast, as it is without a doubt one of the best I have ever listened to. I love Hallie's delivery and his historian's perspective; how she demolishes with facts the so called 'Ripperologists' theories'; how she brings to life London's past which I confess, I knew little about. In fact, this podcast isn't just about a horrific series of murders; it is a portrait of London in the victorian era. I learnt what workhouses were; I learnt about how the Peabody Trust – their stunning buildings all over SE1 – operated.
So much detail and such a gripping podcast, this is unmissable.
Good assassins: Hunting the butcher
Part spy thriller, part detective case. Season 1 is the untold story of the secret mission to hunt down a savage, escaped Nazi murderer.
Led by a brilliant Mossad agent who lost his parents in the Holocaust, the hunt for the infamous Butcher of Latvia was a secretive espionage operation that forever altered the fates of all ex-Nazis.
Bestselling author and journalist Stephan Talty brings the story to life using interviews with the Butcher's victims, the relatives of the Israeli agents, and ex-spies themselves, revealing for the first time this little-known chapter of Holocaust history and the pulse-pounding undercover operation that brought The Butcher to justice.
My view?
I throughloy enjoyed listening to Good assassins. Really well narrated and delivered, with plenty of re-enactments and interviews with real life protagonists. It also told me about Mossad, of which I barely knew anything and for that matter, about espionage in general.
My reservations are with how Mossad agents – particularly those involved in this case – simply kill people, whether proven guilty or not. In my view, a nazi general (or anyone really) who mass murdered thousands should not simply be killed in an ambush, but should be made to face justice. But I am sure it's a very complex subject with many implications and I am not going to dwell on it. Rather, I plan to read and listen on more similar themes and look forward to series 2.
American Hostage
Based on a true story, American Hostage stars Jon Hamm as Fred Heckman, a beloved local radio reporter who is thrust into the middle of a life-or-death crisis when hostage-taker, Tony Kiritsis, demands to be interviewed on his popular radio news program.
Kiritsis has tied a shotgun to his banker's neck in grim fashion, but through Heckman's radio show he gradually becomes a media sensation and unexpected anti-hero during a nail biting 63-hour standoff.
My view?
It has Jon Hamm in it, what's not to like? Ok apart from my predilection for the Mad Men star, this is a great crime story / audio narration / real story podcast by Wondery and gripping as much as any major motion picture. The rest of the cast are just as good as Hamm, and delivered Oscar worthy performances. Perfect choice for this summer's holiday listen!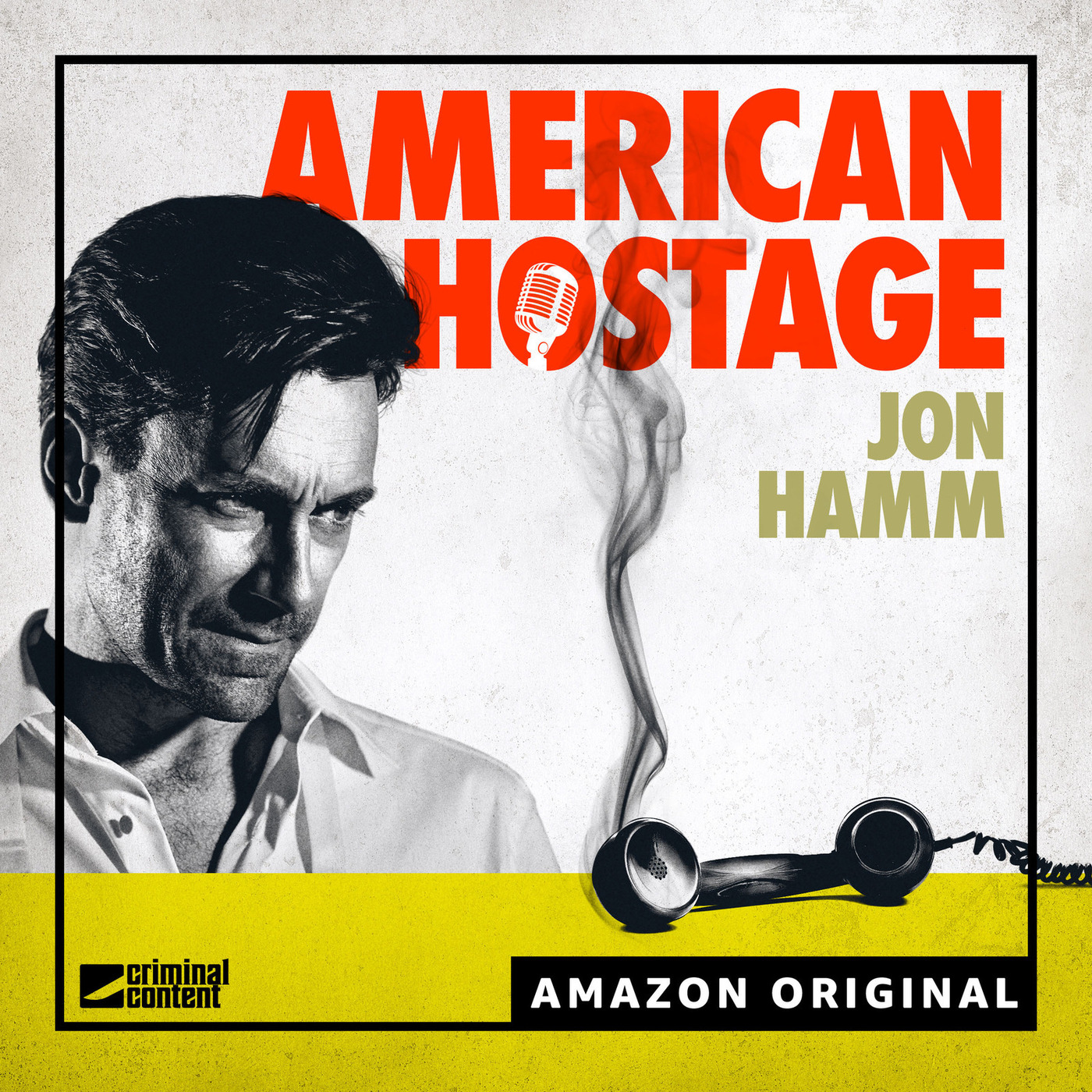 Left to die – escape from the Amarula
In March 2021, Islamist militants attacked the town of Palma, in northern Mozambique – the site of a $20bn gas project. They besieged a hotel, where more than 200 civilians were taking shelter. Help would soon be on its way, they were told. But the rescue never came. Why? In Tortoise Media new three-part series Left to Die, this slightly lesser know story is told with interviews and news reports in a clear and emotional way.
My view?
While not at the top of my list, I still enjoyed listening to this podcast, and a story I knew nothing about despite having happened so recently. Recommended.
Suspect
A few years ago, journalist Matthew Shaer received a letter from a man who was awaiting trial for a murder he swore he hadn't committed. The most compelling evidence against him? "Touch" DNA — traces of human matter so small and complex that they require algorithmic software to make sense of.
Together with fellow reporter Eric Benson, Shaer agreed to look into the case, and the crime that had started it all: a brutal killing at a Seattle Halloween party in which every attendee had been in costume, and more than a few guests had attracted the interest of police investigators. Suspect is the story of what Shaer and Benson found. It is a story of cutting-edge science and mislaid justice, race and policing, and the kinds of weighty choices that cops and prosecutors make every day in cities and towns across the country — choices that, once made, are impossible to reverse.
My view?
Suspect (by Campfire media) is a little on the slow side at times and occasionally it feels like the story drags on a bit. It is however still a pretty incredible true crime story, and the podcast presents plenty of detail and interviews to make it a worthy download.
Cautionary Tales
Stricly speaking not true crime, but true stories for sure, Cautionary tales is journalist Tim Harford's podcast telling true stories about mistakes and what we should learn from them.
My view?
I love the variety of subjects and themes Tim covers; while some episodes are less riveting than others, mostly they tell unusual and little known tales from past and present. Some episodes are excellent (try the one about the Oscar's night). I really like Tim's delivery too: paced but also somehow relaxed and relaxing. Another fantastic tip from my podcast oracle Nancy.