A very random Christmas gift ideas' list
'Tis the season..
Is it the season, that season – already? Where has 2021 gone? It feels like it's gone in a blink. It begun with a massive global lockdown which seemed to last forever. Summer came and with summer, the opening of some international travel with new, complicated rules which gave people a headache or two. Vaccines roll-out proceeded, masks became the norm and families reunited.
So here we are. Hoping we can avoid the umpteenth lock down with the famed third-dose, escape the Omnicron variant, hoping we can have the traditional family gathering for 2021, we'll need – perhaps we'll want – to buy presents for friends and families.
Here is my now annual list of suggestions to make your choices a little easier. This year is a little bit of a mixed bag, very random selection of things and ideas which I like and would / will give, mainly small and independent brands with a couple of exceptions.
Firetree chocolate
I discovered this brand really randomly when I placed an order with Holland & Barret during lockdown when the shops were closed. I loved the look of their packaging as well as the sound of their 'volcanic chocolate'. Little did I know I'd become a fan; what is attractive for me is also their ethos as Firetree work directly with farmers , but also that these farmers are located in paradise and in many places very close to my diving heart: Papua New Guinea, Philippines, Indonesia and the Solomon Islands.
Apart from H&B, the bars are available via their website shop and there is a wide choice of gift boxes and bars in two sizes (65g and 25g). They just issued a limited edition single estate Innovations box which is beautifully packaged and has some excellent chocolates which I'd hope will become 'regular' such as a dairy free oat milk Guadalcanal bar.
Books – a selection
Happy Cooking by Candice Brown
I met the bubbly and hilarious Candice at a couple of events recently; she's such a fun girl, I have placed an order for her latest book Happy Cooking, full of easy to replicate recipes.
A Boof of Secrets by Derren Brown
No mystery I love Derren Brown. He's smart, clever, funny, amazing on stage and incredibly sexy (yes I do know he's gay too). I attended the launch of his latest book, a Book of Secrets and have already started reading it. His writing is excellent and pretty deep, not your relaxing tube journey reading but a deep insightful tome on 'finding solace in a stubborn world' told with Derren's usual dry wit.
Taste – my life through food by Stanley Tucci
Another book launch I recently attended: Taste by Stanley Tucci. He was hilarious and what was also great was Dolly Alderton, the interviewer. The two had a clear chemistry which really lifted the whole session. Stanley has become a sex symbol and the audience was predominantly female which made for some really fun moments. The book is great, full of recipes and lots of Italian inspired stories.
Best Wishes, Warmest Regards by Dan Levy
Would you believe, I went to a book launch? This one with the one and only Dan Levy, and again the audience was very female heavy. Dan is also a sex symbol and extremely funny so this was yet again a very entertaining evening. I made it on time after flying in from Italy only hours before and I am so glad I did. The book is hardback large format (coffee table style) and a must for any Schitts Creek fan, it's full of photos, fan art, insights and behind the scenes and at around £25 an absolute bargain.
Mindful Manta pouches
In line with my usual zero waste/eco/ethical ideas, this is right up my street, especially given that I am a diver, obviously. While looking online for a new wetsuit, I stumbled upon a brand that takes old wetsuits and turns them into apparel, a little bit like what Wyatt & Jack do with inflatable. Neoprene – as much as I love wearing it – it's one of the least recyclable fabrics so turning old suits into cool objects is a fabulous idea.
Mindful Manta's ultimate goal is to keep as many wetsuits out of landfill as possible. For each item sold, they plant a tree too and puches can also be customised. I love the mermaid style so might have to get myself one before my next dive trip!
SMOL cleaning pods
You might have seen ads on socials from this eco-friendly, award-winning company called smol for cleaning products. Still, their concept is great:
Plastic-free, recyclable & compostable laundry and dishwash packs
Online account gives you complete control of deliveries and cancellation
Cruelty-free, carbon cutting, chemical reducing cleaning at a decent price
We all do wash, so why not sign up for a free trial and / or send it to a friend or family member? The trial is in fact, pretty generous and will allow you to see if they work for you; they did for me so now I subscribe and I am pretty happy with them!

Pasquale's Peppers chilli jams
All of Pasquale's Peppers products are handmade with love and fair labour practices in Abruzzo, Italy's heartland. It's where we're proudly from, and where our story begins with Pasquale, the inspiration behind it all…
This family brand was launched a few months ago by my friend Serena and is going from strenght to strenght. My favourite product is the sweet chilli jam, which goes with pretty much everything.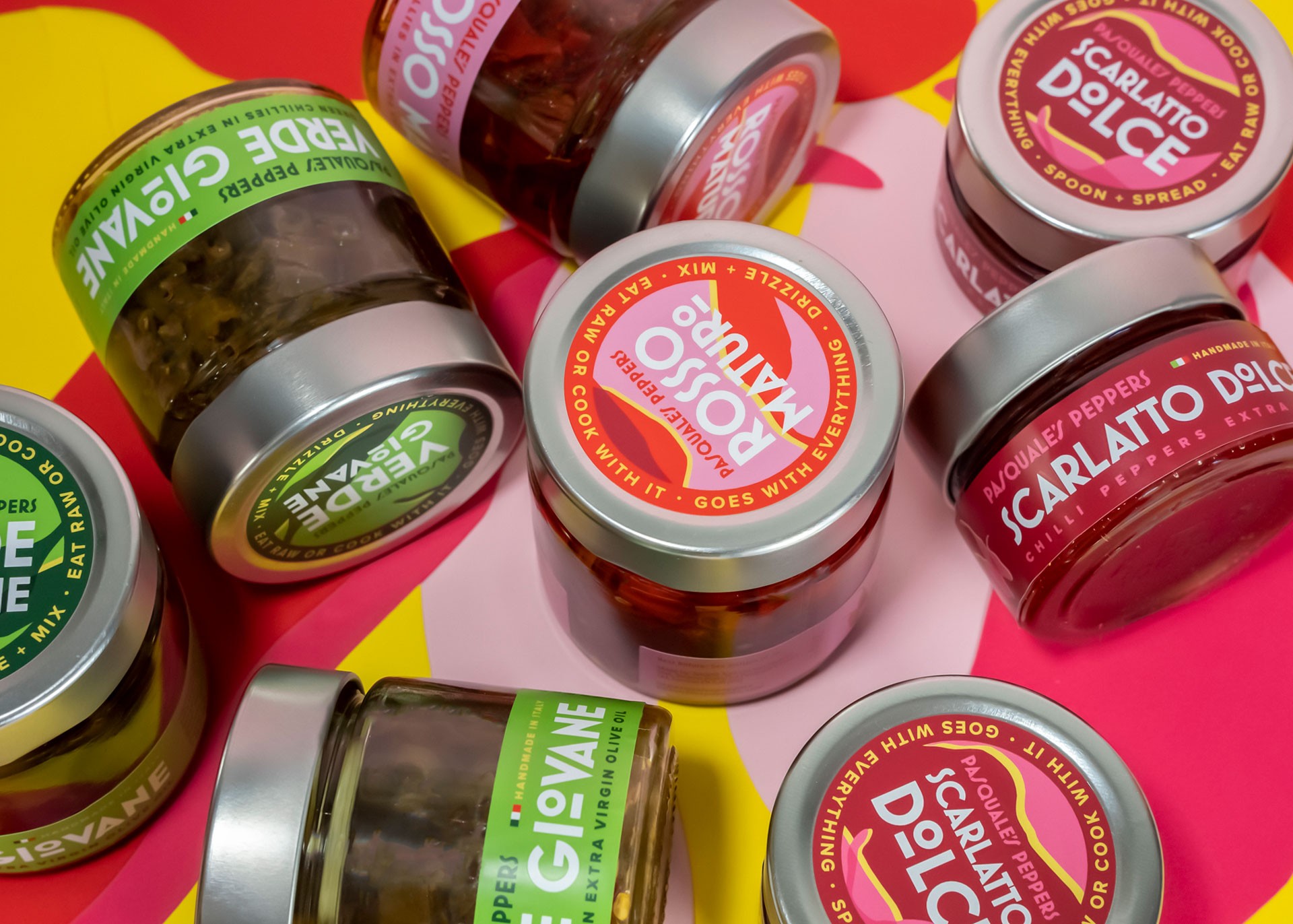 For Christmas there are some lovely gift boxes and bundles available from their website.
80 stones coffee / coffee beans
My favourite coffee shop in SE1, I go there pretty much every day, while I walk Amber and have been doing so since they opened. While the coffee shop itself is now managed by a different team the coffee is still the one roasted by Simone and Roberto, two italians with a passion for coffee and a long-standing experience in the industry.
Their espresso blend is fantastic for home coffee makers, but look out for their special editions and the zero waste What a Waste bag made up by 'left over' beans from previous roasts. They also recently launched the Pebbles, coffee beans coated in chocolate.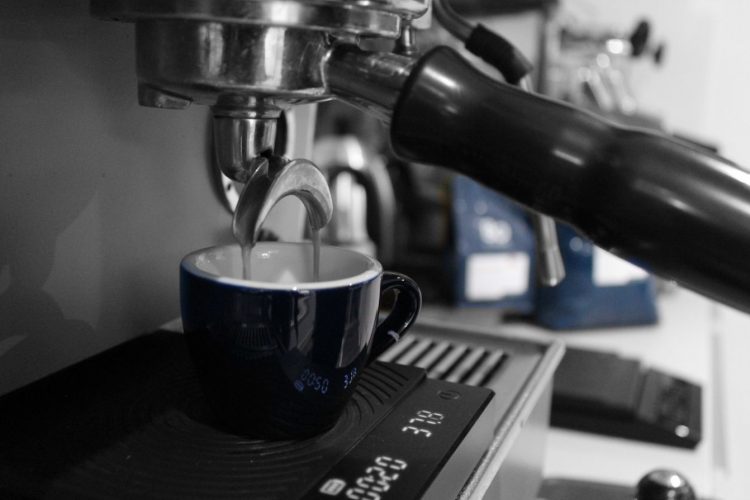 Rempapa spices
South East asian food is my favourite kind of food (after Italian obviously). I do try to cook dishes I tried in my travels at home but it's not always easy to capture the authentic flavours of Malaysia, Indonesia, Singapore. Yet why not consider using proper, delicious spice pastes to make things just a little easy? And I am not talking supermarket or big chain brands. I am talking small, independent producers. Welcome Rempapa Spices. They have a great range of sauces to use as marinades or stir fries in smartly labelled jars.
Rempapa spice pastes are all-rounders: create curries, marinades, or add a flavour kick to your stir fries. Their website also showcases recipes, ideas and kitchen tutorials – and they sell boxes as well as individual jars.
Klose & Soan hampers
I discovered Klose & Soane thanks to my friend Felicity who took me for dinner to a local venue (Unwined SE1) where they cook dinners wednesday to saturday. Matt and Sam – the chefs – produce some great flavours of modern, british cuisine with mediterreanean influences (and more). We've been for dinner over a couple of times (the menu changes monthly) and during lockdown, I also ordered a few of their frozen meals.
For Christmas they present a range of Hampers; these are made to order and contain a lot of wonderful things. Latest date to purchase is 13th December, with delivery between 21st and 23rd.
Sarson's pickling jars
Since being a customer of Oddbox – the fantastic concept that sees vegetables and fruit otherwise destined to landfill sent to your door – I often end up with fair amounts of veggies or fruit and sometimes no ideas on what to do with them. I started pickling, preserving, compoting (is that a word?) and chutneying. Using a great book I picked up randomly in a book store years ago, I have been having fun!
With this in mind, Sarson's vinegar are launching their new pickling jar, an all-in-one jar designed to give plenty of room for any vegetables alongside delicious ready-spiced pickling juices made with Sarson's time-honoured recipe.
Why not create a 'Pickle-mix' jar for a thoughtful homemade personalised Christmas gift or pickled delicacies for the Christmas spread? There is still time for the big day!
Mithi Makes objects d'art
Through the power of social media, I recently reconnected with my friend Mithi. We used to dance Lindy Hop together around 20 years ago! She's a really great dancer and, it turns out, a talented artisan! She makes some gorgeous pieces from pots to badges, and her Christmas collection is a fabulous addition to a gift list or to decorate your home. Visit her Instagram profile or Facebook / Etsy Mithi Makes
Breville Sandwich Maker
After trying the Breville Bijour coffee machine, I was given the chance to try out their latest Deep Fill Sandwich Toaster, which I call 'toastie toaster'. Would you give a toaster for Christmas? Of course! Why not. It's an inexpensive and extremely uselft piece of equipment. The company held a dinner with Candice Brown (see above, Books recs) who showed us how versatile the toaster is and how easy to use and clean. Within the space of an evening, we 'made' a whole meal on the toaster! You can use any type of bread (carbs!) … one of the dishes was – no kidding – toasted mac'n'cheese flatbread.
I received the Breville toaster and the Sarson's Pickling jar complimentary for review purpose; I was not asked to include them in this or any blog post. Opinions are my own.